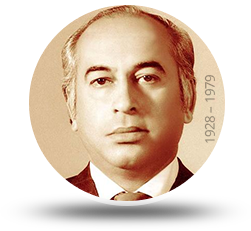 Shaheed Zulfiqar Ali Bhutto
Founder Chairman - PPP
Shaheed Bhutto was born on 5th of January 1928. He was the only son of Sir Shah Nawaz Bhutto. Zulfiqar Ali Bhutto completed his early education from Bombay's Cathedral High School. In 1947, he joined the University of Southern California, and later the University of California at Berkeley in June 1949. After completing his degree with honors in Political Science at Berkeley in June 1950, he was admitted to Oxford.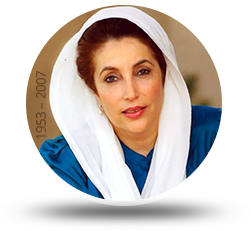 Shaheed Benazir Bhutto
Chairperson - PPP
Daughter of Shaheed Zulfiqar Ali Bhutto (a political leader and former Prime Minister) and Nusrat Bhutto (former Member of Parliament and Deputy Prime Minister of Pakistan) Married, December 18, 1987 to Asif Ali Zardari (in business, twice elected Member of National Assembly and Senate) Ms Bhutto was sworn in as Prime Minister for the first time in 1988 at the age of 35, but was removed from office 20 months later under the order of then-president Ghulam Ishaq.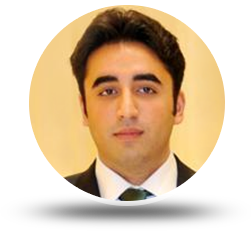 Bilawal Bhutto Zardari
Chairman - PPP
Bilawal Bhutto Zardari serves as the Chairman of the Pakistan Peoples Party and presides over the party's executive committee. Bilawal was born on 21 September 1988. He is the eldest of the three children of former Prime Minister of Pakistan Benazir Bhutto. He expressed his desire for the country to become democratic as 'the founding father intended it to be' and championed his parents' struggle.